2023 Music Lineup
SATURDAY APRIL 29
EAST STAGE- Palmetto Ave & 1st St
10am-12:30pm    Sherry Farmer & Ric Scoles   Variety
12:45pm-2:45pm   Chuck Culbertson   Variety
3pm-6pm    Hannah Stokes feat. Patrick Moreno   Variety
SOUTH STAGE-Magnolia Square
11:30am-2:30pm    Luis Alfredo Garcia   Classical, Flamenco
3pm-6pm    Florida Youth Symphony Orchestra   Jazz
WEST STAGE-Henry's Depot Front Porch
SUNDAY APRIL 30
EAST STAGE-Palmetto Ave & 1st St
10am-12:30pm    Sherry Farmer    Variety
12:45-pm-2:45pm     Chuck Culbertson   Variety
3pm-5pm       Hannah and Brian    Variety
SOUTH STAGE-Magnolia Square
11am-1:30pm   Luis Alfredo Garcia   Classical, Flamenco
2pm-5pm     Cat Ridgeway    Variety
WEST STAGE-Henry's Depot Front Porch
TBA
Performer Bio's
Chuck Culbertson is a singer, guitarist, songwriter who performs in the central Florida area.
He sings in a variety of styles, from Rock, to Jazz and Country.
He was the guitarist for one of the touring versions of the vocal group, "The Platters."
A self taught musician who later studied music  at Seminole State College, and the University of Central Florida

Chuck has performed at these notable venues:
House of Blues (Orlando, Fl), Bluebird Cafe (Nashville, Tennessee), Eddies Attic (Decauter, Georgia), Cantors (Los Angeles, Ca.), Staccato Piano Bar (Washington D.C.) Jammin' Java (Vienna, Virginia,) The Social (Orlando, Fl),Will's Pub (Orlando, Fl.) Little Fish Huge Pond (Sanford, Fl)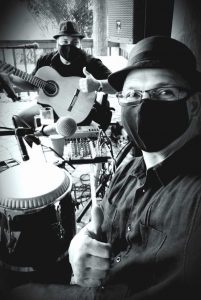 Luis Alfredo Garcia
(a.k.a. Luis Lefty) is a Puerto Rican classical guitarist with formal training at the Conservatory of Music of Puerto Rico, and the University of Central Florida.  Luis Lefty has been performing and entertaining in Central Florida for over 20 years. His music selection is sophisticated, colorful, and passionate.  He has developed a unique sound of Latin-Jazz, and Flamenco fusion – it can be simply described as "smooth jazz on caffeine".  It is not unusual during Luis' performances to see people start dancing!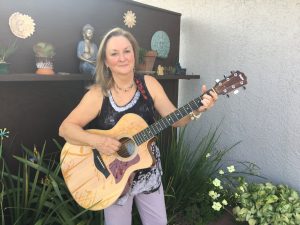 Sherry Farmer Strange
Born in Atlanta, Sherry hails from a musical family with her Mother singing in church choirs and on gospel radio in South Carolina as a teenager along & Maternal Grandfather Hoke singing and playing a variety of stringed instruments playing contra and square dances in the South Carolina & Georgia area.
Musical influences in addition to those from the family include Motown, Rock, Folk, Jazz, R&B, Country, Bluegrass and the list continues to grow.  Writing & composing songs since childhood, Sherry began opening for local rock bands in her early 20's playing local pubs & parties.  Playing her favorite guitar she inherited from Grandpa Hoke, she performed as a solo act performing her own arrangements of rock, blues, folk and original tunes, with a few classic rock bands and a bluegrass fusion band along the way. Sherry also performed as a vocalist on the convention circuit for a number of years in a variety of band formats, along with fronting a jazz quartet.  Not one to put all of her musical eggs in one basket, Sherry is a vocal chameleon & stylist that puts her own style into every song she sings.  You're sure to enjoy the listening experience.
Click here to listen to an original tune from Sherry!

Ric Scoles
Born in a time period 90 years later than his musical sound he transcends time with his banjo.  Playing the instrument like it has no history of its own, Ric blends his original sound with hues of his mentors and composes works that range from a Gangster Banjo Prohibition Era sound to Gershwin style ballads to flaming bluegrass banjo at lightning speed.  Energetic, interesting & melodic, everyone leaves a bigger banjo fan than when they first arrived.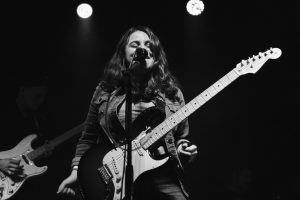 Cat Ridgeway
Cat Ridgeway is a skilled singer/songwriter from Orlando, FL known for her soulful vocals, high energy, and magnetic stage presence. Her latest release, 'Nice to Meet You,' has jumped up 59 spots to #66 on the Americana album chart and moved up to #8 on the Americana Bubblin' Up album chart (after staying at #10 for 3 weeks straight). Her leading single, "Giving You Up," has tied for #5 most-added Americana single, reached #6 on the Americana Bubblin' Up single chart, and moved up 129 spots to #71 on the Americana single chart. While these numbers may seem humble, they are quite impressive for an independent artist pitching to commercial radio for the very first time.
Cat recently caught the attention of hit songwriter Shawn Mullins (known for his 1998 chart-topper "Lullaby") and has since played shows and co-written with him. Cat also has shared bills with acts like Arcade Fire, Leon Bridges, Brandi Carlile, and Jason Isbell; and in 2016, indie rock duo Tegan and Sara personally selected Cat as the winner of their worldwide cover contest.
With a voice much bigger than she is, anywhere she plays, a buzz is sure to follow.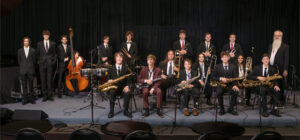 Florida Youth Symphony Orchestra

Florida Symphony Youth Orchestras is a non-profit 501(c)(3) organization that has served Central Florida for over sixty-five years. In the early 1950's, Rollins College music professor Alphonse Carlo recognized a need for a youth orchestra program in the Orlando area and accordingly organized free Saturday classes for string students in the community. Mr. Carlo's ultimate dream of forming a youth orchestra came to fruition when the popularity of his ensemble reached its stride in 1957 and the first public FSYO concert was stage in November, 1959. For the first 20 years of its existence, FSYO was supported by both Rollins College and the Florida Symphony Orchestra.
Today, FSYO serves nearly three-hundred students and is comprised of seven ensembles: three symphonic orchestras, one string-training orchestra, a chamber orchestra, and two jazz orchestras. Additionally, FSYO organizes two supplementary string programs during the fall and summer months: Sing-Song, String-Along and Stringmania Summer Camp. FSYO's program is carefully structured to encourage a student's growth throughout their primary and secondary years. Our full range of ensembles gives each student a place to excel with peers at a similar level, and an opportunity to collaborate with seasoned music professionals on local, national, and international levels. Beyond the regular season, students in FSYO's Touring Orchestra participate in life-changing experiences through annually alternating international & national tours.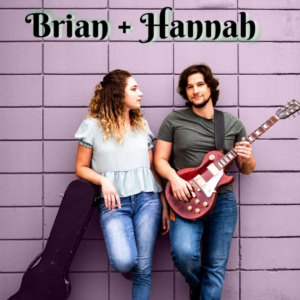 Hannah Stokes is an indie-folk singer-songwriter based in Orlando, FL. Influenced by the jazz-infused folk songwriting of Joni Mitchell mixed with the sweet folk-pop sound of artists like Madison Cunningham and Laufey, she forges an entrancing sonic landscape to invite you into her inner world. She carries a sultry voice that radiates throughout a room and original songs that explore powerful personal stories, reaching an audience eager to connect with her music.
Brian + Hannah are a vocal and guitar cover duo in the Central Florida area. With experience in Pop, Soul, Motown, Jazz, and R&B, Brian + Hannah can engage any audience with their top-notch musicality and electric chemistry.
____________________________________________________________________________
Guidelines
The St. Johns River Festival of the Arts, Inc. is looking for solos, duos, trios and SMALL GROUPS of performing artists who would like to perform in (10×10) acoustic-type venues located in three locations on the art festival route. We will be considering performers within these categories:
Classical, Jazz, Folk, Contemporary Bluegrass, Rhythm & Blues, Caribbean, Latin, Easy listening, Indie.
PLEASE READ ALL OF THE FOLLOWING. THESE ARE IMPORTANT TO YOUR PERFORMANCE.
NO EXCEPTIONS WILL BE MADE, SO PLEASE READ NOW TO AVOID ANY MISUNDERSTANDINGS AT THE FESTIVAL.
Group leader must report to your assigned tent 30 minutes prior to your performance time. *Your entire group must report to your assigned tent 15 minutes prior to your performance time. You will have 15 minutes to set up (while the previous group is striking). You will be assigned a specific time slot. You must start and finish according to the times based on your assigned slot.
The performance space is a 10'x10′ tent. Your group must fit in the tent with a little overflow out the front. There is no storage space for instrument cases except in the tent.
You may bring signage announcing your group. You must supply an easel or other supporting device to display any signage.
Only LIGHT amplification is permitted.
Simple recorded accompaniment is permitted. Tracks that are an integral part of the performance are permitted but are not preferred. The accompaniment must be either CD or MP3 and will be played on equipment the Festival will supply. NOTE – PRIORITY FOR ACCEPTANCE TO THE FESTIVAL WILL BE GIVEN TO GROUPS THAT NEED NO RECORDED ACCOMPANIMENT.

There are chairs available for performers but we must know in advance so we can move chairs to your performance area.
Instrumentation rules- No high volume percussion instruments will be permitted.
The music coordinators will control volume levels so as not to disturb artists that are in nearby tents communicating with customers.
Be prepared to carry any instruments to the performance venue. Parking may not be close!
CDs, t-shirts, posters, anything else group-related may be sold – 100% of sale goes to performer. You must supply a person to handle sales. The Festival will supply a 2'x4′ table and a chair. An electrical outlet will be provided for a credit card machine. Sales of your items will be permitted during your performance and for 10 minutes after your performance.
Recorded music of group (MP3/CD only) will be allowed after performance for 15 minutes while next group is setting up.
We encourage you to publicize your performance. You will have your performance schedule in advance of Festival dates.
There is no charge for you to perform and sell promotion items; likewise there is only minimal compensation provided by the Festival. Compensation is derived from music sponsors and vary year to year.
You may request time slots on both days of the Festival. As part of this application you will find a schedule of time slots. Please make a first, second, and third request on the day you want to perform. If you want to perform both days, make three choices on EACH DAY.
Multiple time slots on the same day MAY be available. If you want multiple slots on the same day, please indicate that on your application. You will not be
assigned consecutive time slots.