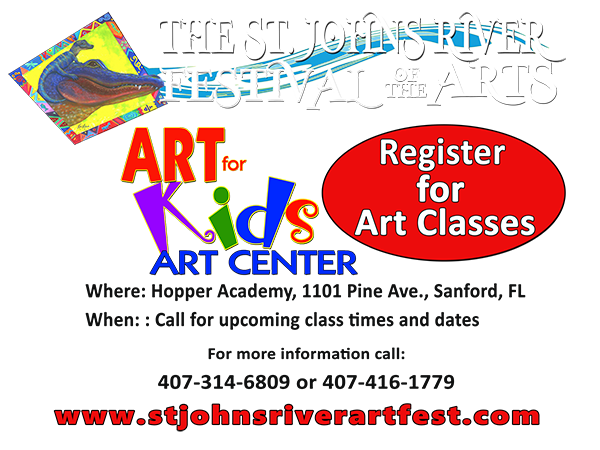 CLASSES ARE CANCELLED SEPT. 28th DUE TO THE STORM!
See you next week!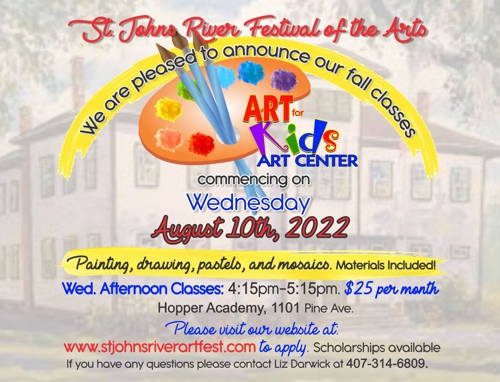 Scholarships Available- Click Here!
Art for Kids Fall Classes
We are pleased to announce our fall classes commencing on Wednesday, August 10, 2022.
Classes will be held at Hopper Academy, 1101 Pine Avenue, Sanford, Florida 32771
Hours are 4:15pm-5:15pm on Wednesdays for $25 per month.
Art instruction will include drawing/painting, pastels, mosaics. Each session is four weeks.
All instruction and materials are included.
The Art for Kids program's mission is to provide quality art instruction to students who have a desire to learn. Scholarships are available as well as reduced tuition, funded by the St. Johns River Festival of the Arts.
Please visit our website at https://stjohnsriverartfest.com to apply.
If you have any questions please contact Liz Darwick at 407-314-6809.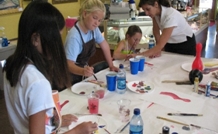 The St. Johns River Festival of the Arts board of directors feels strongly that the arts impact our lives in dramatic fashion and is the perfect way to explore new horizons, stimulate imagination, creativity and also develop self-esteem and interpersonal skills. Art classes will be taught to different age groups in a variety of mediums with guidance from professional artists.
ALL children are invited to attend regardless of ability to pay! Through the generous support of our sponsors and funds raised during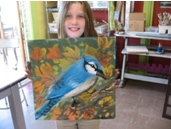 the annual St. Johns River Festival of the Arts fine art festival (first weekend in May) the Board of Directors has implemented a graduated tuition scholarship program for children living in Seminole County.
Classes are open to all children in Seminole County ages 6-16. Classes will be taught in two age groups. 6-9 and 10-16.
Please share this opportunity with your art class instructors to pass the information on to your students. Click Here to fill out an application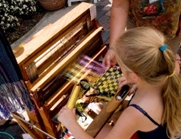 If you would like to volunteer a few hours a month as an art instructor, assistant or festival assistant, we would love to hear from you! A few hours per month makes a difference. Please call Liz Darwick at 407-314-6809 or Kim House at 407-416-1779.
A parent or guardian most accompany the child on the first day of class 30 min prior for registration. Once your child is registered for the first class he or she is registered for all classes.
To view an article on our Art For Kids Program in Lake Mary Life Magazine click here

Click Here to fill out a Scholarship Form
Students will not be admitted without a signed application form by their parent or guardian. Applications will be available if you do not have the ability to apply online.
Application for the "Art-For-Kids" scholarship program is provided on our website at www.StJohnsRiverArtFest.com. Classes are available to all that apply, regardless of ability to pay. For more information please visit our website or call Kim House at 407-416-1779 or Liz Darwick at 407-314-6809. Send any email inquiries to [email protected].
Check Out Our Talented Students!
The mission of The St. Johns River Festival of the Arts in Historic Sanford, Florida is to enrich the quality of life in our community by cultivating an Arts and Cultural environment that offers venues to educate and stimulate the appreciation and advancement of both.