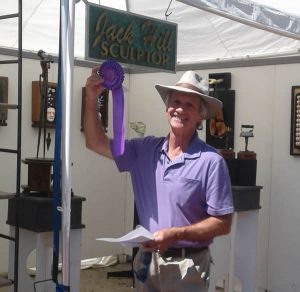 ARTISTS CLICK HERE FOR SET UP INFORATION
Discover the St. Johns River Festival of the Arts and Historic Downtown Sanford!
Save the date – April 27- April 28,  2024
Welcome Artists and thank you for your interest in the 11th Annual St. Johns River Festival of the Arts! This is a juried fine arts and fine crafts festival that encourages artists to demonstrate offering the public a better understanding of the different art mediums and their complexity. Educational demonstration sites are also provided and manned by different art organizations and guilds. They offer educational opportunities and information to all.
For artists who are willing to offer heavy demonstration throughout the weekend (such as pottery wheels, lathe, glass blowing etc.) apply for an artist booth fee waiver. We offer six "featured demonstrating artist" waivers per festival and will adjust your booth space needs accordingly.
Demonstrating artist application link after you have applied on www.zapplication.org.
Step 1: Exhibiting artist application link
Step 2: Demonstrating artist application link
AWARDS
$15,000 in Awards
(1) Best of Show:$3000
(2) Juror's Choice Awards: $900 each
(8) Awards of Excellence: $800 each
(8) Awards of Distinction: $500 each
What you will find at the St. Johns River Festival of the Arts…
Patron's Program – Our Patron's Program offers prepaid Art bucks committed to purchase your art work
Two Fine art jurors with a wide range of experience and  knowledgeable in all categories
Easy check-in – The festival is artist friendly and offers easy drive thru check-in
Great promotion – Comprehensive print and electronic digital media will be used to promote the festival in addition to print media, radio, television, social media and billboards
Artists who apply early may be showcased in media spots
Booth numbers and artist information will appear in the festival program
Convenient parking for artists
Extra-large booth spaces for additional visibility and use of your sides
Free Wi-Fi within the festival area
Private Artist Retreat – Take a break from the crowds, get a bite to eat and drink at the Artist Retreat
Complimentary breakfast for artists Saturday and Sunday
Hands on artist support by event staff
Booth sitters
24 hours security provided by the City of Sanford police
Private artist retreat area
Who are we?
The St. Johns River Festival of the Arts is a 501C(3) organization run by volunteers and supported by local sponsors.
All proceeds from the festival manage and support the "Art-for-Kids" Scholarship program that provides art classes to children, regardless of their ability to pay.  Over 100 classes were taught in our newly restored Historic Hopper Academy. We provide a safe and fully functional art studio setting. Located at 1110 Pine Avenue, Sanford FL 32771
Festival Date
April 27 and April 28, 2023
Anticipated Attendance
35,000+
Festival Location
Set your GPS to: 110 W 1st Street, Sanford, FL 32771 for the festival entrance and registration booth. The total event route encompasses First Street, Park Ave, Palmetto Ave. and 2nd Street in downtown historic downtown Sanford, FL 32771
Festival Set-up
Set-up: Friday April 26, 3pm – 9pm or Saturday, April 27, 7am – 9am
ARTISTS CLICK HERE FOR SET UP INFORATION
Festival Hours
Open Saturday, April 27, 10 am – 6pm, Sunday April 28, 10 am – 5 pm
Application Open
July 3rd, 2023
Application Deadline
February 14, 2024
After February 1st only side street locations can be guaranteed.
Jury Begins
Within three weeks of receipt of your application
Jury Fee
A $25.00 jury fee must be submitted with all artist applications. Please follow instructions to pay online through PayPal.
Booth Fee
A 10X10 booth space on First Street is $275, double space is $550 (limited availability). The 10X10 booth spaces on the side streets are $235. 10X10 double booth spaces on the side streets are $470. When accepted, the booth fee must be remitted within two weeks of receipt of your email acceptance notification to reserve your booth. Please make check payable to St. Johns River Festival of the Arts, Inc.
Application Process
Complete your application online (online forms) which is ZAPPlication or print and mail to St. Johns River Festival of the Arts, Inc. P.O. Box 223, Sanford FL 32772-0223. Follow the instructions on Zapp.
Acceptance
Applicants: Please check your email and your status on ZAPPlication. If accepted, your full booth fee will be required within 30 days of acceptance. Once payment is received your booth location will be confirmed. There are a limited number of booths available.
Refunds
No refunds will be made after artists have been confirmed on ZAPP.
Contact
Email: [email protected]
Mail: St. Johns River Festival of the Arts, Inc., PO Box 223, Sanford, FL 32772-0223
Phone: Kim 407-416-1779
PLACES TO STAY
ARTISTS overnight camping is across the street in the large field across from the Sanford Civic Center on the corner of Seminole Blvd and Sanford Ave.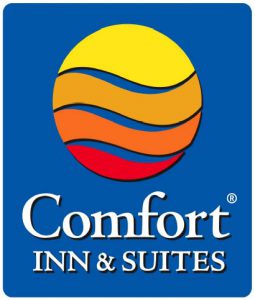 590 Ava Ct.
Sanford, FL 32771
(407) 585-1582
Fax- (407) 585-1595
Call the main number at 407-585-1580 and  mention the "St. Johns River Festival of the Arts" for discounted rate.
$119 + tax/night.  April 28-April 30, 2023 for 2 nights.
Click here for the special group rate
Airbnb: click here for  accomodations