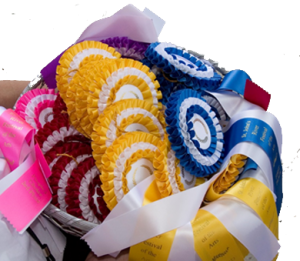 Two Fine art jurors with a wide range of experience and knowledgeable in all categories are chosen each year. Jurying starts at 10AM Saturday and the winners are awarded their checks and ribbons late Saturday afternoon.
2019 Judges
NOFA DIXON
Painting, Fine Crafts, Sculpture and Art in Public Place Works
Nofa Dixon has been a professional artist and an active member of the Jacksonville Community for over thirty years. She served as Curator of Education at the Jacksonville Art Museum, (MOCA) for twelve years. Presently Nofa is an Associate Professor of Drawing, Painting and Art in Public Place Project at University of North Florida. Soon, Nofa will be retiring as a Professor Emeritus and is looking forward to reinventing her creative spirit.
Born and raised in a Mid-Eastern culture as a child and growing up in America has created a dichotomy of extremes, which have affected her life, philosophy, and her art. Her art work demonstrates these dramatic extremes of solid, bold and colorful elements contrasted with small, fragile yet subtle expressions, which she hope will create a stimulating experience for the viewer.
Her art works are in hundreds of private and corporate collections.
Although she was raised in a Protestant home, her life was highly affected by Muslim art and culture, which permeated most of her experiences as a child. In fact, it has subconsciously affected most of her adult life. Her art work has always been design-oriented, employing layers of geometric, organic and playful imagery.
Nofa trained as a painter in graduate school, VCU), however, she spent many years refining the construction of layered surfaces in three-dimensional clay forms. Regardless of medium, she has always allowed herself the freedom to experiment, explore, play and have an adventurous spirit with a variety of materials for the purpose of discovering possibilities and achieving new effects. For the past ten years, Nofa has enjoyed creating hundreds of collage images purely for her personal pleasure. Within a short period of time, she discovered that there are similarities between her approach to creating clay vessels/sculptural forms, paintings and collages. Complex formal design elements are deliberately used to achieve a greater level of sophistication. In the past several years, she has returned to working on canvas and again is enjoying the process of working with the same attitude of layering and utilizing paradox as a common denominator of expression.
RALPH AUSTIN
Rick (Ralph) Austin, is a semi retired 3-D artist, working beside his wife Iris as a collaborating team in the Jewelry, Metalsmithing, Mixed Media category's for over 23 years. Over 500 top  shows, from Miami Beach, to Virginia Beach. He is a self taught metalsmith, and stonecutter, faceting and cabochon, specialing in Australian Opal. With over 220 awards to include 7 best of shows. His passions also run to woodturning, ceramics,  water colors, and lapidary arts. The passion for jewelry started when in the 1980s he was the lapidary instructor for The Central Florida Mineral and Gem Society in Orlando Fl. Also holding the position as President of this organization for 3 years.